Bergen, Norway
Day #7 - 16 June 2003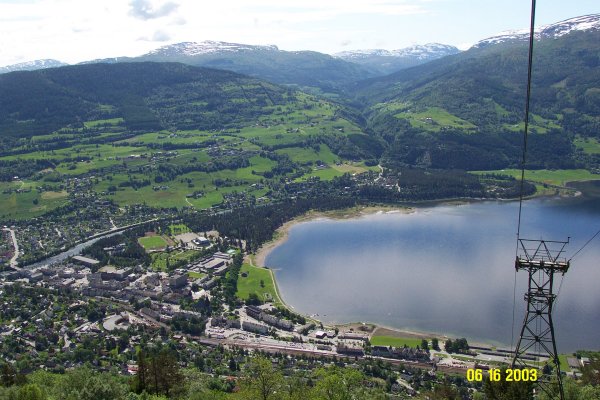 A view of the town of Voss from the top of the ariel tram that begins at the train station. This is a recreation area.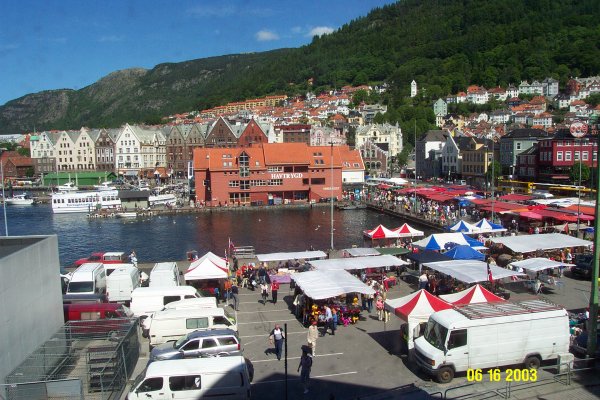 A view of the fish market and other stalls on the wharf in Bergen.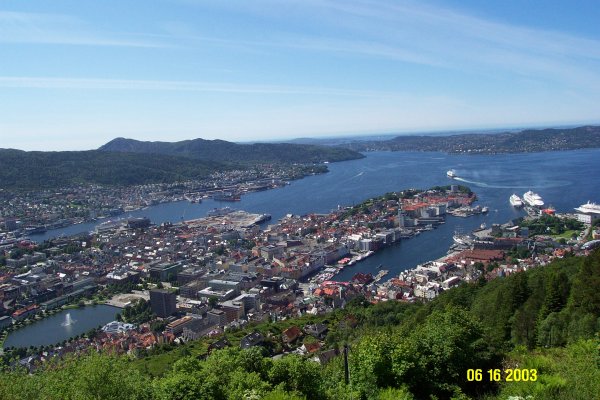 An overview of Bergen and the harbor from the top of the "Fløybanen" ariel tram.