Gudvangen, Norway
Day #6 - 15 June 2003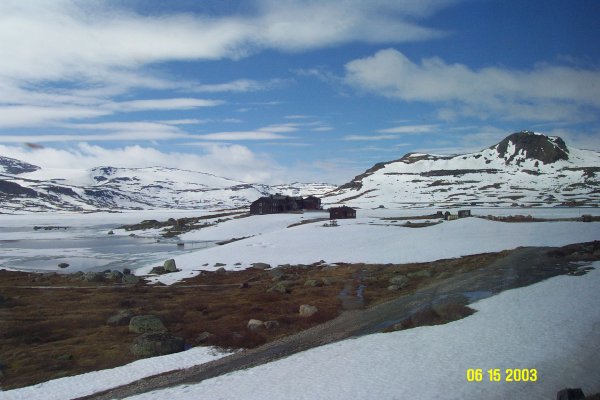 Photograph around 4000 feet on the train ride to Myrdal. The lake in front of these "winter" cabins is still frozen.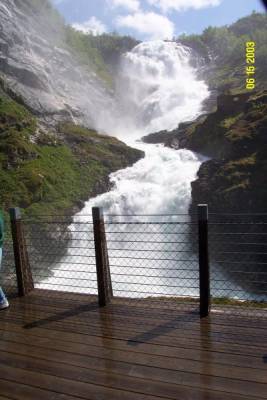 Waterfall that passes under the "Flamsbanna" railroad on the trip down to the little village of Flam.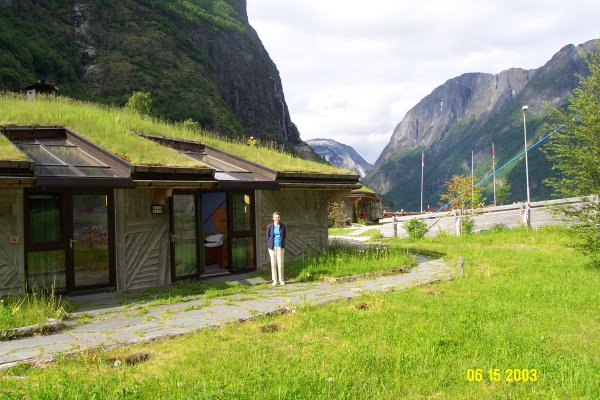 Joan standing in front of our hotel room in Gudvangen. Note the "grass" roof and the large glass skylight which allow us to look up at the waterfalls while lying in bed.